About us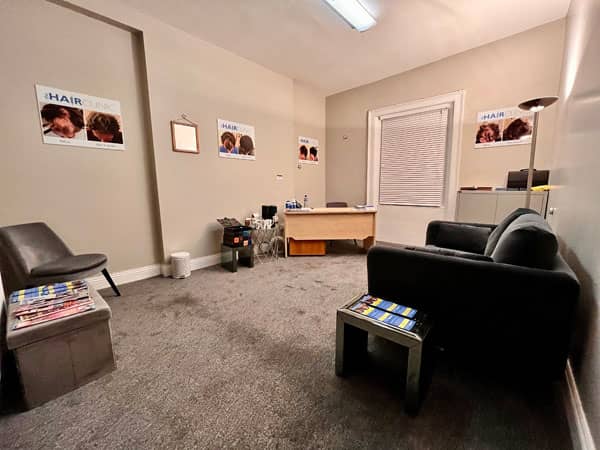 The Hair Clinic opened its doors in Cork in 2005 and in that time has established itself as one of the leading centres in Ireland for all things Trichological. We were recently named the best Trichology clinic in Ireland at the 2021 Republic of Ireland prestige awards which showcase the best of Irish innovation and achievement combined with customer satisfaction. We have successfully treated over 13,000 patients with hair loss conditions ranging from alopecia areata to the more common androgenic alopecia.
At The Hair Clinic we specialise in hair loss prevention and treatments to thicken and strengthen existing hair. We use the latest in laser technology and recommend both pharmaceutical and non-pharmaceutical medication depending on the patient's needs and condition.
If the patient has lost too much hair for preventative treatment and surgery is necessary, our surgical partners feature 2 of the leading transplant surgeons in the world, one of whom is also medical director of the Institute of Trichologists. Their clinic is registered with the Care Quality commission as a facility of the highest standard. Our experienced staff have worked in the Cork office from day one as we believe that continuity is paramount to building excellent patient relations.
The Cork clinic is situated in a discreet location in a large medical building with Dental surgeons and an Orthodontist also present. We are overlooking the river in Camden Place about 75 metres from the Cork English College on Patricks Bridge. There are several car parks along the quays all within a 200 metre distance from the clinic and we are also just a 5 minute walk from Merchants Quay.
Our new Waterford Clinic is set in a very discreet building and occupies the whole of the 2nd Floor, parking is available directly outside the building on Parnell Street, there is also several car parks within a short walk, the nearest being Waterside Car Park.
Our patients come from all walks of life and are both male and female with ages ranging from 18 - 80. At the clinic we realise that hair loss for both men and women is an extremely emotive and upsetting problem so we can guarantee that you will be treated with the utmost respect, confidentiality and decorum at all times.
We offer a free 30 minute assessment to determine the cause of your hair loss and the most suitable treatment to address the problem. Please get in touch with us today to arrange your assessment.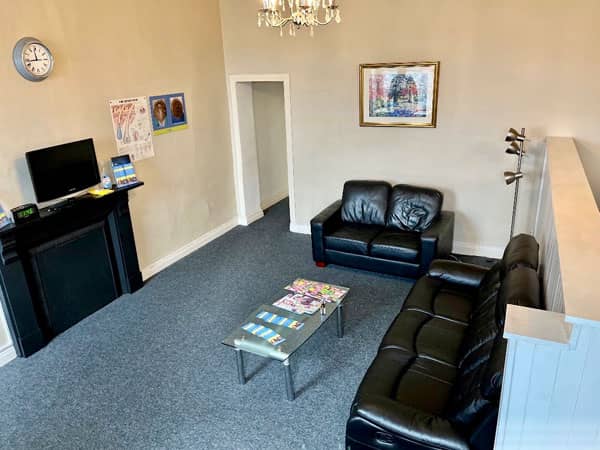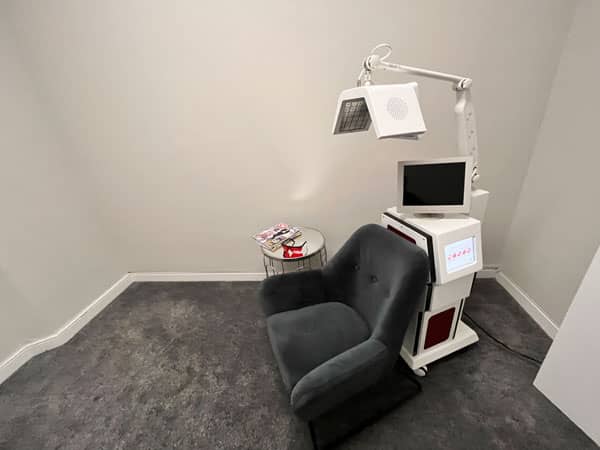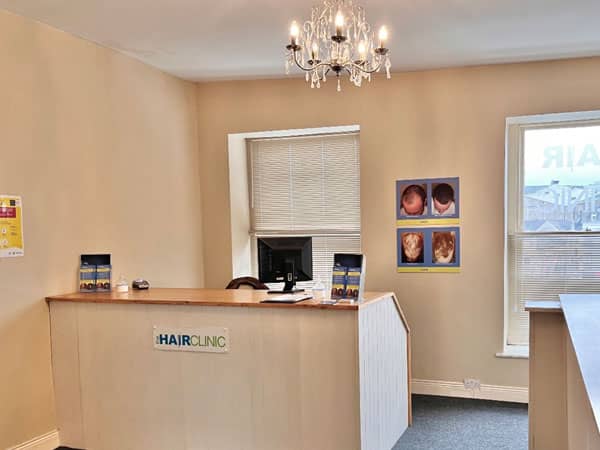 Cork Clinic

2 Camden Pl, Patrick's Bridge, Cork. T23 YTD4
Waterford Clinic

14 Parnell Street, Waterford City. X91 DW0H
Get in touch
with us today
to book your
free consultation